Movies to be filmed in Australia in 2017
In 1906 the Australian film industry story began with the production of "The Story of The Kelly Gang". Since then, many amazing Australian productions have been successfully exported overseas as "Crocodile Dundee", "Moulin Rouge".  And award winners "Picnic at Hanging Rock", "Gallipoli", "The Tracker", "Shine" and "Ten Canoes".
2015 was the best performing year in two decades for the industry thanks to the blockbuster "Mad Max: Fury Road" with US $21 M at the box office, "Water Diviner" with Russel Crowe (US $15 M) and "Paper Planes" (US $10 M).
Australia offers a wide range of diverse natural landscapes (desert, city, mountain, ocean, forest…) making the country the ideal location for films, series or documentary shooting. From the financial aspect, appealing international Tax Incentives are provided by the Australian Tax Incentives office (40% QAPE Producer Offset for Feature Films, 30% PDV – Post Digital and Visual Effects – Offset, 20% Producer Offset for Television, and a 16.5% Location Offset. Compared to other popular international locations like the US, Georgia, whose tax incentives max out at 30%). That's why we will notice that more and more renowned international filmmakers choosing Australia to shoot their new productions here during 2017.
Here is a selection of the most anticipated movies in pre-production, production or post-production that will be filmed in Australia this year: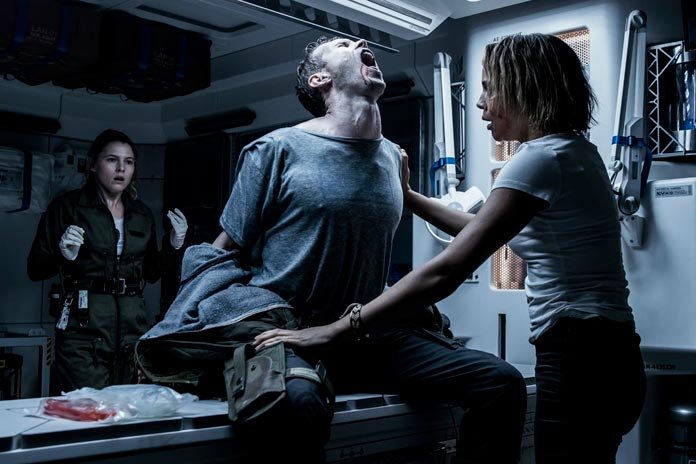 Alien: Covenant

Genre: Adventure, Sci-Fi, Thriller
Director: Ridley Scott
Distribution: 20th Century Fox
Cast: Michael Fassbender, Billy Crudup, Katherine Waterston, Benjamin Rigby
Synopsis: Bound for a remote planet on the far side of the galaxy, the crew of the colony ship. Covenant discovers what they think is an uncharted paradise, but is actually a dark,
dangerous world – whose sole inhabitant is the 'synthetic' David (Michael Fassbender),
survivor of the doomed Prometheus expedition.
State: QLD           
Aquaman:
Genre: Fantastic, Action
Director: James Wan
Distribution: Warner Bros Pictures, a Warner Bros Entertainment
Cast: Jason Momoa, Amber Heard, William Dafoe, Patrick Wilson
Synopsis: Arthur Curry learns that he is the heir to the underwater kingdom of Atlantis, and must step forward to lead his people and to be a hero to the world.
State: QLD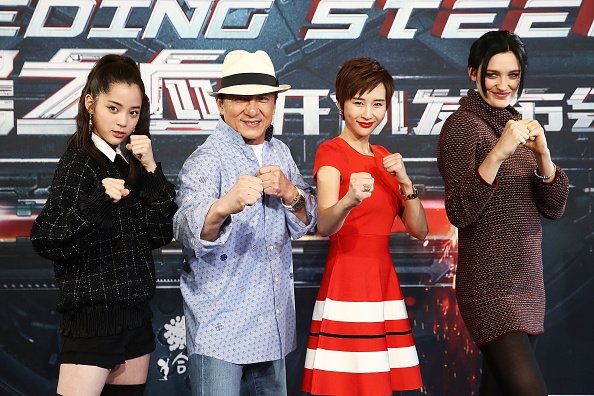 Bleeding Steel
Genre: Action, Comedy, Sci-Fi
Director: Leo Zhang
Distribution: Village Roadshow Pictures Asia
Cast: Jackie Chan, Callan Mulvey, Damien Garvey
Synopsis: Chan is a special forces agent who fights to protect a young woman from a sinister criminal gang. At the same time, he feels a special connection to the young woman, like if they have met in a different life.
State: NSW
The Butterfly Tree
Genre: Drama
Director: Priscilla Cameron
Distribution: Midwinter Films, Vendetta Productions
Cast: Melissa George, Ewen Leslie, Ed Oxenbould, Sophie Lowe
Synopsis: Evelyn, an ex-burlesque queen, bewitches single dad Al and his teenage son Fin with her zest for life. When father and son discover they are competing for the affections of the same woman, it reopens old wounds over the death of Fin's mother.
State: QLD
Cargo
Genre: Drama, Horror, Science Fiction
Director: Yolanda Ramke, Ben Howling
Distribution: Causeway Films, Umbrella Entertainment
Cast: Martin Freeman, Anthony Hayes, Caren Pistorius
Synopsis: Stranded in rural Australia in the aftermath of a violent pandemic. An infected father desperately seeks a new home for his infant child, and a means to protect her from his own changing nature.
About STAGE Films
Find out more news about the Australian Film Industry and movies news on our social media: Facebook, Twitter, Instagram.
Want to invest in Films and Media? click here 
Sources: www.screenaustralia.gov.au, www.abc.net.au, www.premiumbeat.com, www.en.wikipedia.org